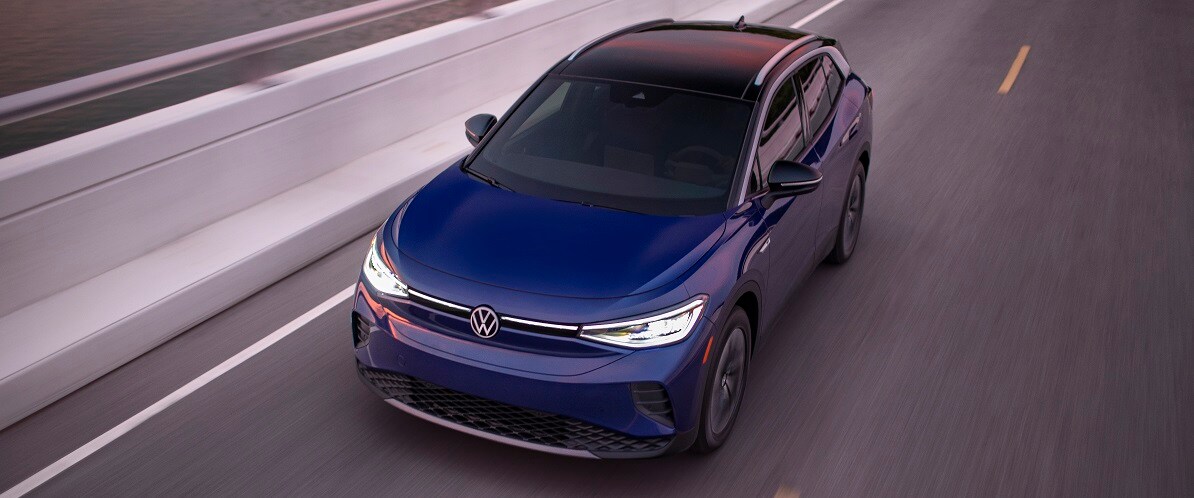 The Volkswagen ID.4 is the Ultimate Concept Vehicle
The Volkswagen ID.4 is the result of years of culmination and teasing of concept vehicles by this automaker. Anxiously awaiting an SUV, the public is finally getting their chance at getting their hands on a vehicle that is truly one of a kind. Supporting claims promise the ability of the Volkswagen ID.4 to travel up to 310 miles in between charging times. Sporting a futuristic SUV appearance, this electric vehicle is what buyers have been waiting for. Arriving on the market in late 2020 or early 2021, this vehicle is expected to make waves in the market and become the focal point of buyers in search of a modern auto.
Performance Characteristics and Specifications
Volkswagen enthusiasts and electric vehicle hopefuls can rely on the initial release of a rear-wheel drive SUV with just a single engine option. While we expect all-wheel drive models to eventually make their appearance in the ID.4, they will not be one of the first to be released. Volkswagen's initial ID. Crozz details included a rear motor as a primary source of power that could produce up to 201 horsepower. An optional front motor upgrade can add another 101 horsepower to this electric SUVs potential. Based on these features, the all-wheel drive model will likely feature power that will be unmatched by rear-wheel drive setups. Yet, the Volkswagen ID.4 is not expected to fall short on power in any way.
Based on what we know, the Volkswagen ID.4 will include a battery pack that can produce enough power for this SUV to travel up to 310 miles in and out of Auburn, ME between charges. If this specification is true, this SUV will lead the pack of electric SUVs and beat out competitors like the Hyundai Kona and Kia Niro EV. Though we are not quite sure how long it will take this electric vehicle to charge, we assume it will be quite quickly to match the other innovative concepts the Volkswagen ID.4 already incorporates.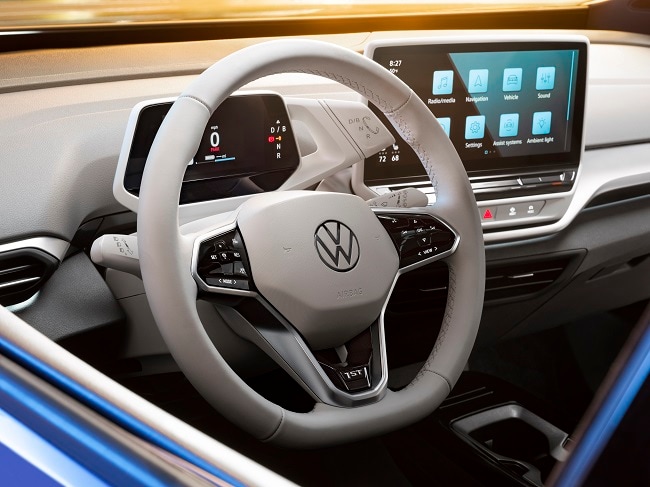 Interior and Exterior Design Elements
Boasting a sleek and stylish appearance, the new Volkswagen ID.4 is truly an SUV of the future. Three different trim levels will allow buyers to control the appearance of their selected Volkswagen ID.4. These trim levels consist of the S, SE, and SEL options. Since this electric SUV has not yet given intricate details of the trim levels it will offer, we are left to assume it will follow those of other traditional Volkswagen models. However, the ID.4 could also come out with unique trim levels that are specific to this model. The anticipation will be ongoing until the 2021 Volkswagen ID.4 is released.
Moving from the outside in, the interior of the Volkswagen ID.4 is expected to be just as prestigious as the exterior look. Though the interior of the ID.4 is expected to be less flashy than the ID. Crozz concept, the amount of interior space should increase. Due to its lack of additional components that are prevalent in a gasoline engine model, the interior space of the Volkswagen ID.4 should not be inhibited by large mechanisms that protrude within this SUVs cabin. This is a modern concept that many other new SUV models are simply not capable of replicating. With plenty of room for passengers to stretch out fully and stow their items, this EV adds a new concept that buyers thought they would never have access to. Since we expect the focus of this SUV to be on its electric powertrain, it is likely that the interior of the Volkswagen ID.4 will not be grandiose or ultra-modern.
Technology Aspects
Encounters with technology are inevitable in this vehicle, as the very nature of this SUV is based around electric powertrain components and functionality. Moving into a new era of vehicles, the Volkswagen ID.4 is built upon the concepts of modern technology and innovative techniques. Since the introduction of the potential ID. Cross model several years ago, the number and intensity of technology features has increased substantially in its ID.4 development. Contemporary features, like Apple CarPlay and Android Auto, a Wi-Fi hotspot, and wireless charging are expected to be integral components of the new Volkswagen ID.4 SUV. Smartphone-enabled App integration and a large touchscreen can also be awaited, as these are common aspects of many varieties of electric vehicles and futuristic SUVs.
Many tech-based attributes are directly related to the safety features the Volkswagen ID.4 has to offer. Incorporating a variety of both standard and available safety features, the Volkswagen ID.4 has a large variety of safety-enhancing equipment, apps, and technology to make your ride safer.
Make an Inquiry
* Indicates a required field
Sealing the Deal for the New Volkswagen ID.4
The release of the innovative Volkswagen ID.4 is one that has long been anticipated and has left customers yearning for more information about its innermost workings. Rowe Volkswagen will have more information about this model as it becomes available, and customers can stay up to date about these details through regular inquiries. Whether you have been waiting for an electric SUV your whole life or simply find this to be an intriguing concept, the Volkswagen ID.4 is planning its arrival into this unique market soon. Information about special offers, financing, and dealer service contracts will be available at Rowe Volkswagen to assist buyers in making this important decision.